New car buyers are not happy. A new study from J.D. Power reveals that customer satisfaction with the new vehicle purchase experience has declined for the first time in more than a decade.
The annual Sales Satisfaction Index (SSI) Study, released today, ranks satisfaction on a 1,000-point scale. In 2021, the process ranked at 789. Today, the number is 786.
Among the factors impacting the dissatisfaction are new vehicle price increases due to lack of supply on dealership lots. Some models are more in demand than others. Half of the Honda CR-Vs that come from the factory are pre-sold. New models like the Ford F-150 Lightning and Bronco are sold out for years, aside from the odd one-off that a customer rejects at the last minute.
"Even in the face of a continuing shortage of new-vehicle inventory and general inflationary pressure, dealerships have been able to maintain a consistent level of sales satisfaction," said Chris Sutton, vice president of automotive retail at J.D. Power.
"With the supply chain being an ongoing issue and with no near-term solution, dealerships have had to use additional tools at their disposal, such as special orders and more personal customer handling, to maintain sales satisfaction. However, when dealers charge more than MSRP, particularly with long-term loyal customers, they risk a potential long-term negative effect on customer advocacy and service business."
The 2022 study is the 37th time that J.D. Power has measured consumer sentiment. Buyer satisfaction scores are based on six factors: delivery process, dealer personnel, working out the deal, paperwork completion, dealership facility and dealership website.
This year's study was conducted in July through September 2022 and consisted of responses from 36,879 buyers who purchased new or leased vehicles.
Results from the survey revealed that electric vehicle (EV) buyers are far less satisfied with the buying process than buyers of internal combustion engine vehicles. J.D. Power's survey results put battery-electric vehicle (BEV) buyer satisfaction 56 points lower (791) than gas-powered vehicles (847). Premium BEV customers are even less happy, resulting in 831 points vs. the 864 their premium gas-powered vehicle buyer companions earn.
The lack of charging instruction directly impacted the satisfaction of the buyers who purchased an EV. There was of a 100 point difference in customer sentiment when they did not receive the instruction versus when they did.
The SSI Study also found that buyers who paid sticker price were far more satisfied with the vehicle purchase process than those who did not. Among respondents, 25 percent paid more than MSRP for their new mass market car, and 19 percent paid over sticker for their premium vehicle.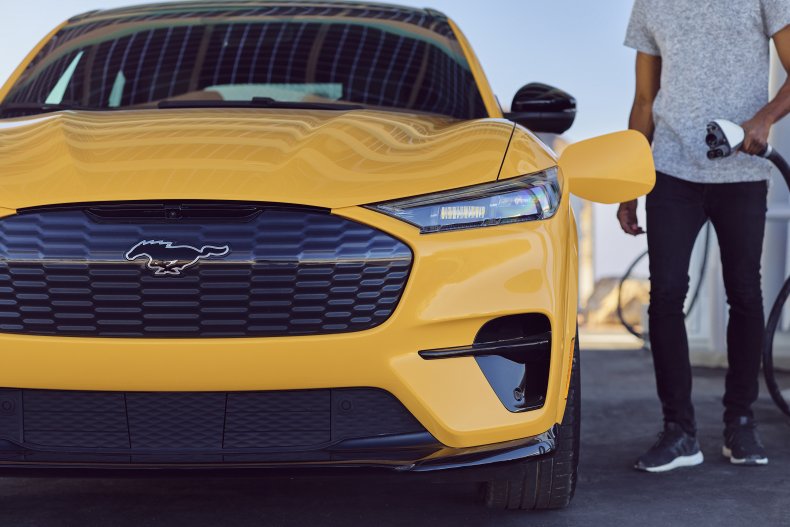 Customers who special ordered their vehicle were more satisfied with the sales process than those that chose their model off of a dealer's lot.
New vehicle buyers are taking their dissatisfaction and turning away from dealerships for much of the purchase process, relying on brand web presence to fulfill most of their shopping needs. This push began before the pandemic and has moved forward quickly since then with 18 percent of consumers reporting that they agree to a purchase price online, up from 15 percent in 2021.
Buick, Dodge and Subaru capture the first through third spots, respectively in the SSI Study among mass market brands. Alfa Romeo is tops for premium brands followed by Porsche in second and Lexus in third. Alfa's 833 score tops all other brands across the entire study.