The global market for internal-combustion vehicles peaked in 2017 and is now in "structural decline," Bloomberg New Energy Finance declared in a recent report.
Combustion-vehicle sales in 2022 were down almost 20% from the 2017 peak, according to BNEF. In 2017, 86 million internal combustion passenger vehicles were sold globally—including hybrids—but that was down to 69 million in 2022. Analysts argue that it will be difficult to recover that lost volume, even with trends potentially boosting sales, such as increased car ownership in emerging markets.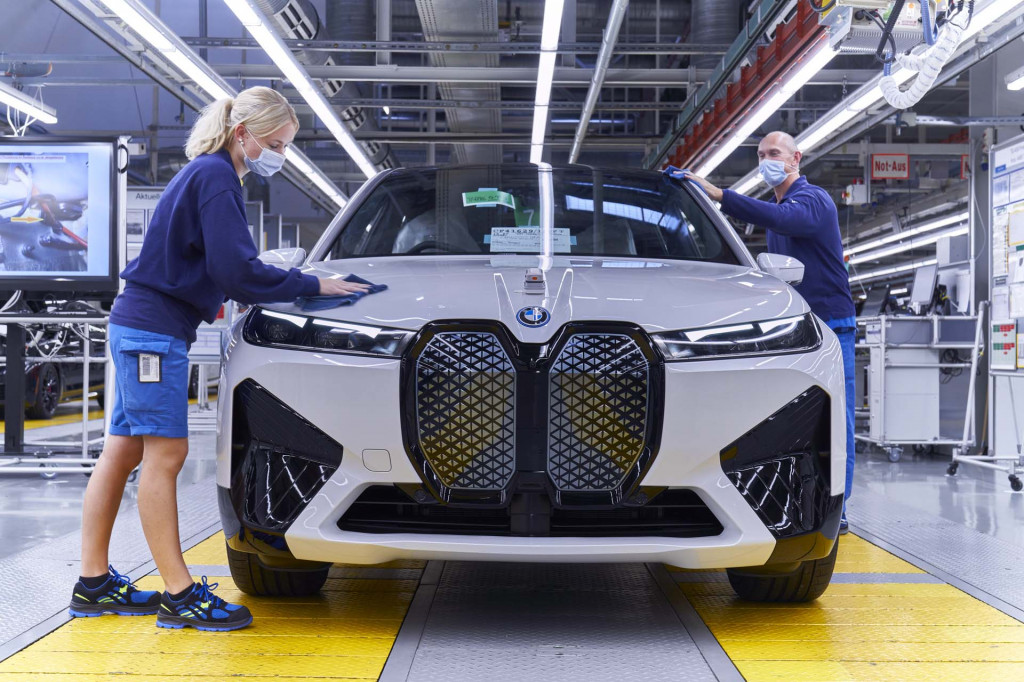 BMW iX production – Dingolfing
Sales of plug-in hybrids did increase to 10.4 million cars in 2022, but even counting them toward the internal-combustion total wouldn't change things much, according to BNEF. Combustion-vehicle sales would still have peaked in 2017, and global sales in 2022 would have been 72 million vehicles, still representing a 16% decline from 2017.
This trend is even more pronounced in China, the world's largest car market, according to BNEF. Plug-in cars made up 26% of vehicle sales in China in 2022, while internal-combustion vehicle sales were down 28% from 2017. European sales of internal-combustion vehicles have decreased significantly from their peak as well, the report said, adding that U.S. plug-in vehicle sales will soon benefit from Inflation Reduction Act incentives.
Freightliner eCascadia
BNEF reported in 2021 that global internal-combustion car sales had already peaked, but didn't mark that peak with a precise year. It now also predicts that oil demand for transportation will peak in 2027, thanks to shifts in commercial trucks sales toward zero-emission vehicles. Even oil giants like Shell have admitted that the global economy is past peak oil and are investing in renewables.
However, it's the turnover of the fleet that matters for oil demand—and that's why a peak will follow later, around 2027. That's far earlier than what was predicted as recently as 2016, when reports predicted 2036 as the year of peak oil consumption, although more recently the International Energy Agency has said global fossil fuel demand will peak this decade.